With the holidays quickly approaching, the City of Los Angeles expects to experience heavier amounts of traffic flow throughout the city. In order to mitigate traffic buildup, they are enacting the Holiday Moratorium. If you have any construction being done in the public right of way, your project may be affected during this time.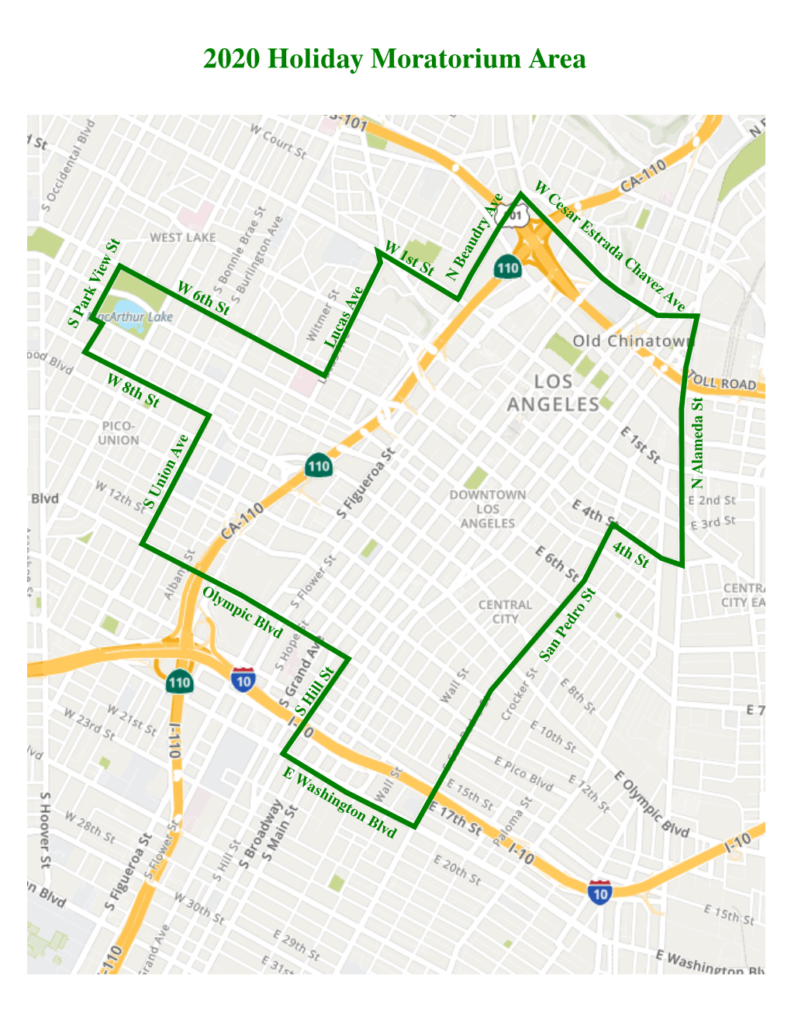 What is the Holiday Moratorium and how will it impact my project?
The Holiday Moratorium will take place on November 25-29, December 4-6, December 11-13 and December 18-27. During this time there are certain streets throughout the City of Los Angeles that are prohibited from performing any construction work within the public right-of-way. This can cause a delay in the installation of dry utility services that require excavation or cable installation.
How can Murow Development Consultants help with this?
While many streets are affected by the Holiday Moratorium, there are still streets where construction is allowed to be done in the public right-of-way. To determine whether your project is affected, reach out to our Dry Utilities Division and they can assist you further with this matter. They can also assist with filing for a Holiday Moratorium Exemption. If granted, the construction work may proceed during the holiday season. Additional coordination with the Traffic Control Traffic Management Committee (TCTMC), Department of Transportation (DOT) and the Council District office may be required.   There are no fees required by the agencies and the entire process can be completed via email.
Do not allow the Holiday Moratorium to get in the way of having a great holiday season! To give yourself peace of mind, call the Murow Development Consultants Dry Utilities team.
Blog Written By: Chris Rad, Director of Dry Utilities
Comments or questions? Please feel free to contact Chris at crad@murowdc.com or 949.988.3277.